Georgia, Florida, Alabama, South Carolina, Tennessee & Mississippi Dairy Farm Insurance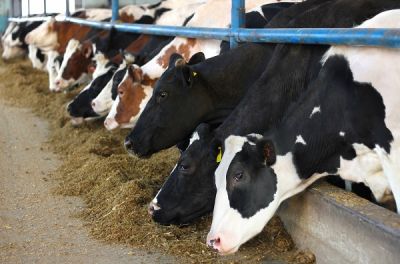 Specialized Dairy Farm Coverage For Every Southern Dairy Operation
No matter the type of dairy farm you operate, there are a number of different circumstances that should be considered when picking insurance coverage, some of which are more obvious than others. For instance, your machinery, buildings, land, animals, employees, and even income are all subject to damage and loss, and therefore are all insurable. However, there are many factors that even as the owner of a dairy farm you may have not considered when determining what types of coverage, you need to fully protect your operation.
For this reason, a trusted insurance professional from Southern Farm and Wind Insurance can assist you in your search for adequate coverage and protection for your dairy farm. A few types of coverage you should consider for your dairy farm include:
Dairy Farm Livestock Coverage
If your herd is injured, inevitably, your livelihood as a dairy farmer is injured as well. This is where livestock insurance coverage can be used to save the day. The benefits don't end there, livestock coverage for your dairy farm also includes animal collision coverage.
Animal collision insurance comes in handy if for example, one of your cows wanders into the road and is struck by an automobile. Coverage can also extend to elemental damage such as lightening and fire; attacks by wild animals; or accidental shooting of the livestock; as well as other causes. You know your dairy farm best—discuss potential hazards with your Southern Farm and Wind Insurance agent and together we can choose the right amount of this coverage for your herd.
Contaminated Milk Coverage
Having the right amount of coverage for your milk will protect your dairy farm from the unexpected, including financial loss. Things happen that are out of our control, including contaminated milk. This can pose as a serious financial threat to your dairy farm, but peace of mind is available. If any contaminant is introduced during the processing phase or if by chance medication of a sick cow gets into your milk supply, milk coverage will protect your farm from unforeseen costs that may arise from these unexpected containments.
Comprehensive Building And Equipment Coverage
The building and equipment insurance coverage you might need for a small dairy farm is not going to be the same as it would be for a larger operation. This is where Southern Farm and Wind Insurance comes in, our professional insurance agents have a deep understanding of the local risks and trends of farming insurance across all our operational territories. We can help you find the most suited coverage for your dairy farm no matter the location or size.
For A Free Quote On Dairy Farm Insurance Contact Southern Farm And Wind Insurance
Your herd is essential to the success of your dairy farm, so having the right protection for them is just as important as protecting everything else that helps your operation run smoothly. Southern Farm and Wind Insurance has the answers you need to make informed dairy farm insurance policy decisions!
Southern Farm and Wind Insurance is a family business with 3 generations of experience serving all kinds of commercial and agricultural business insurance in the South. Give us a call today for a free no-risk dairy farm insurance quote and see how we can help you better protect the company you have worked so hard to establish and work so hard to run.
To set an appointment with one of our knowledgeable farm insurance agents or if you have any questions regarding commercial farm and ranch insurance contact Southern Farm and Wind Insurance by calling 1-800-385-1559. We proudly serve the South including the states of Florida, Georgia, Alabama, South Carolina, Tennessee, Mississippi, and their surroundings. For an online dairy farm insurance quote, simply fill out the "get a quote" form on this page. We look forward to working with you!